in Melbourne, Australia

in Plaisance, Mauritius


Government of
Mauritius




Australian Gourmet Pages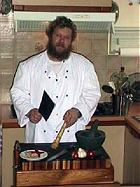 Chef Franz Scheurer

Advertising & Sponsorship Requests


Send mail
to subscribers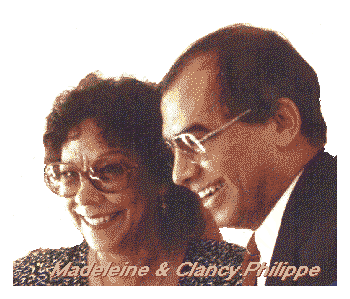 Madeleine &
Clancy Philippe


Copyright © Clancy J Philippe
Southern Ocean Pearls
Dish inspired by Neil Perry

Franz Scheurer of Australian Gourmet Pages

Ingredients:


Bear onValkyrie

Celeriac puree

30 ml olive oil

1 tbs rendered pork fat

50g unsalted butter

½ small onion

1 clove garlic, minced

sea salt and freshly ground white pepper

1 celeriac, thoroughly peeled and chopped into small pieces

200ml fresh chicken stock

juice of 1 lemon

120ml extra virgin olive oil


Prawn custard

250ml eggs (about 4 x 55g) whisked

250ml prawn stock

1 tsp Thai fish sauce

1 tsp light coloured palm sugar

Almond oil

Method (Part 2 of 2):
Celeriac Purée:

Put the olive oil, pork fat and the butter into a heavy-based saucepan and heat until the butter foams. Add the onion, garlic, a little salt and cook until soft but not coloured. Add the celeriac and stir to coat evenly. Add the chicken stock and cook for about 30 minutes over a slow heat. Make sure you don't burn the celeriac or it will discolour. Keep stirring, especially towards the end as the liquid cooks away. When all the liquid is gone, purée. Add the lemon juice and extra virgin olive oil slowly to lighten the texture. Season with pepper and cool to room temperature.

Prawn Custard:

Whisk the eggs and pour in the prawn stock. Keep whisking until completely incorporated. Season with the fish sauce and melted palm sugar and skim the foam off the surface. Brush 6 small dariole moulds with almond oil and pour the mix into the moulds and place in a bain-marie with hot water. Cover the top loosely with foil and place in the preheated oven. Cook for 30 to 40 minutes. The custard will appear to set on the outside but will still be runny in the middle. Remove before it sets too firmly. Allow to cool and refrigerate until required.

Assembly:

In the middle of 6 large white plates, spread out a spoonful of celeriac purée. Run a knife around the edge of the dariole mould and turn out the custard onto the centre of each plate. Drizzle spinach oil around the outside and place 30g of roe on top of each custard. Serve immediately.

We gratefully acknowledge this contribution from Franz Scheurer of Australian Gourmet Pages.
Designed and compiled by Madeleine and Clancy Philippe
Information contained in this homepage is given as supplied and in good faith. No responsibility is taken for any losses or misgivings which may arise from the use of any supplied information. We welcome emails bringing to our attention any inaccuracies or suggestions for improvement. No liability will be accepted by the owner of this site. We take care in compiling details, but cannot accept responsibility for any errors.
Copyright © Clancy J Philippe - Compiled December 2000.
Many thanks to the contributors for sharing their favourite recipes with us.