in Melbourne, Australia

in Plaisance, Mauritius


Government of
Mauritius




International
Recipe Links

Advertising & Sponsorship Requests


Send mail
to subscribers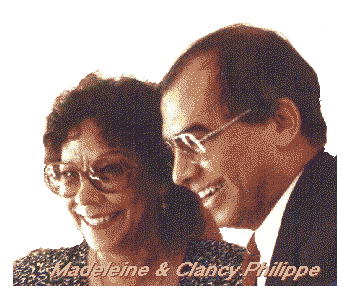 Madeleine &
Clancy Philippe

Copyright © Clancy J Philippe
Baked Chicken with Potatoes

Stefano's Restaurant, Mildura Grand Hotel, Victoria

Ingredients for Baked Chicken with Potatoes (makes 10 tablespoons):

1 X 1.5 kg chicken

5 potatoes, cut into wedges

125 ml (1/2 cup olive oil)

1/2 cup grated pecorino cheese

1/2 cup breadcrumbs

2 cups peeled, seeded and chopped tomatoes

2 tablespoons dried oregano

5 cloves garlic

salt and pepper to taste

250 ml (1 cup) water

125 ml (1/2 cup)


Chef Stefano de Pieri,
Stefano's Restaurant
of Mildura Grand Hotel.

Method:

Preheat the oven to 180 degree centigrade.

Cut the chicken into pieces of equal size and place in a baking dish. Distribute the potato wedges here and there snugly, wherever they fit.

Pour the oil all over.

Sprinkle cheese and breadcrumbs all over, followed by tomato, oregano, garlic, salt and pepper. Finally pour in the water and wine gently, in one place so that it seeps under the chicken pieces.

Cover with foil and bake for about 35 minutes. Remove the foil to brown all over until cooked.

We gratefully acknowledge this contribution from Stefano de Pieri and Mandy Foreman of Grand Hotel, Mildura, Victoria, Australia.

Designed and compiled by Madeleine and Clancy Philippe
Information contained in this homepage is given as supplied and in good faith. No responsibility is taken for any losses or misgivings which may arise from the use of any supplied information. We welcome emails bringing to our attention any inaccuracies or suggestions for improvement. No liability will be accepted by the owner of this site. We take care in compiling details, but cannot accept responsibility for any errors.
Copyright © Clancy J Philippe - Compiled December 2000.
Many thanks to the contributors for sharing their favourite recipes with us.