in Melbourne, Australia

in Plaisance, Mauritius


Government of
Mauritius





International
Recipe Links

Advertising & Sponsorship Requests


Send mail
to subscribers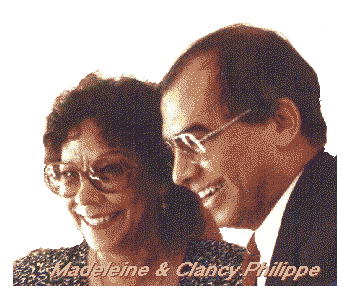 Madeleine &
Clancy Philippe

Copyright © Clancy J Philippe
Chicken in Batter (Croquettes de Volaille)

Madeleine Philippe of Mauritius-Australia Connection, Skye, Victoria

Ingredients for
Chicken Croquettes:

125 grams fresh chicken fillet

2 teaspoons corn flour

1 tablespoon fish sauce

Salt & pepper to taste

Oil (just enough to cover croquettes during frying)

Batter:

125 grams self raising flour

2 eggs

1 teaspoon salt

Water (In small quantities to obtain a thick batter)


Madeleine Philippe
Recipes from Mauritius

Method:

Cut chicken into approximately 1 cm (half inch) pieces.
Season the chicken pieces with the fish sauce, salt and pepper. Set
aside to absorb seasoning. Be careful not to add too much salt.
Beat up the 2 eggs and 1 tablespoon water.
Mix the flour and salt. Gradually blend in the egg mixture. Add water
little by little to obtain a thick batter consistency. It should just run off
slowly from a tablespoon.
Add the corn flour to the chicken pieces and mix thoroughly. Mix the
chicken pieces into the batter to uniformly coat every chicken piece.
Heat oil (enough to cover croquettes during frying) in a deep frying pan to simmering point. Reduce heat to low.
Spoon out the chicken pieces one at a time with a batter coating and
drop into the simmering oil. Cook to a light golden brown colour.
Remove cooked croquettes, drain and serve hot with chilli sauce or
sauce d'ail (refer to "Sauce d'ail recipe").
Designed and compiled by Madeleine and Clancy Philippe
Information contained in this homepage is given as supplied and in good faith. No responsibility is taken for any losses or misgivings which may arise from the use of any supplied information. We welcome emails bringing to our attention any inaccuracies or suggestions for improvement. No liability will be accepted by the owner of this site. We take care in compiling details, but cannot accept responsibility for any errors.
Copyright © Clancy J Philippe - Compiled December 2000.
Many thanks to the contributors for sharing their favourite recipes with us.