in Melbourne, Australia

in Plaisance, Mauritius


Government of
Mauritius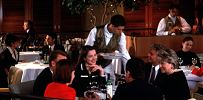 The Grange Restaurant,
Hilton Adelaide, South Australia

Advertising & Sponsorship Requests


Send mail
to subscribers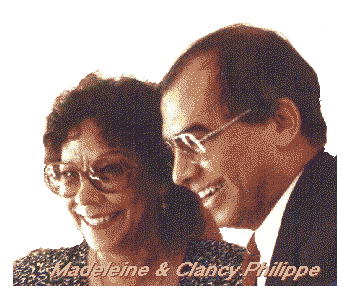 Madeleine &
Clancy Philippe

Copyright © Clancy J Philippe
Raw Cuttlefish with Squid-Ink Noodles
of The Four Dances of the Sea

The Grange Restaurant, Hilton Adelaide, South Australia

Ingredients for
Raw Cuttlefish with Squid Ink Noodles:

180 gm Sashimi quality Cuttle-fish

300 gm Squid Ink Taglarinni Pasta (cooked and chilled)

150 ml or 6 tablespoon Asian Dressing

Asian Style Dressing

½ teaspoon Sesame Oil

½ tablespoon Oyster Sauce

1 tablespoon Balsamic Vinegar

2 tablespoon Sunflower Seed Oil

1 tablespoon Soya Sauce

1 tablespoon Mirin

Freshly Ground Pepper


Chef Cheong Liew,


Method:

Clean cuttlefish thoroughly and wipe off any ink that has smeared on the cuttlefish with a damp cloth. Chill for 30 minutes.
Slice cuttlefish on inside of the fish, at a very low angle. Shave the cuttlefish very thinly and gather together to form a white rose. Keep covered in a refrigerator.

Toss chilled squid ink pasta with Asian Dressing. Divide into small portions. Place the cuttlefish on top of the noodles.

THE FOUR DANCES COMPOSITION
Arrange a small bite size portion of each item on the plate and serve. Keep in mind, the portion size and space on the plate to achieve a clean, smart presentation.

We gratefully acknowledge this contribution from Kylie Vaughton of Adelaide Hilton, Adelaide, South Australia.
Designed and compiled by Madeleine and Clancy Philippe
Information contained in this homepage is given as supplied and in good faith. No responsibility is taken for any losses or misgivings which may arise from the use of any supplied information. We welcome emails bringing to our attention any inaccuracies or suggestions for improvement. No liability will be accepted by the owner of this site. We take care in compiling details, but cannot accept responsibility for any errors.
Copyright © Clancy J Philippe - Compiled December 2000.
Many thanks to the contributors for sharing their favourite recipes with us.