in Melbourne, Australia

in Plaisance, Mauritius


Government of
Mauritius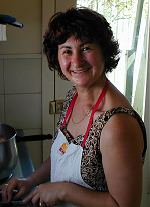 Jelica Dabic,
North Melbourne, Victoria

Advertising & Sponsorship Requests


Send mail
to subscribers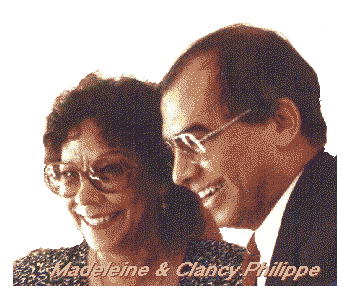 Madeleine &
Clancy Philippe

Copyright © Clancy J Philippe
Serbian Filled Peppers

Jelica Dabic, North Melbourne, Victoria

Ingredients:

n 6-8 red peppers

n 400g beef or pork mince

n 1 cup of rice

n 2 carrots

n 2 onions

n 1 tablespoon chopped parsley

n 2 teaspoons salt

n ½ cup of olive oil

n 2-3 potatoes

n 2 tablespoons plain flour

n 1 teaspoon sweet paprika

n 1 teaspoon vegetable or dehydrated green herb stock

Cut tops off peppers and remove seeds. Wash peppers to prepare for filling.

Method:


Filling

:

Fry chopped onions and grated carrots in olive oil at medium to high temperature. Stir constantly.


After 2-3 minutes add mince and salt and continue to fry it for another 4-5 minutes.

Take it off heat and add rice, plain flour, sweet paprika and dehydrated vegetable or green herb stock.

Stir the mixture. Spoon filling into the peppers. Cover the top of each pepper with a slice of potato.

Place peppers in a dish.

Place remaining potatoes put between peppers.

Pour water until peppers are covered. Boil at low temperature for 40-45minutes.


Sprinkle chopped parsley on the top. Serve hot.

We gratefully acknowledge this contribution from Jelica and Tom Dabic of North Melbourne, Victoria, Australia.
Designed and compiled by Madeleine and Clancy Philippe
Information contained in this homepage is given as supplied and in good faith. No responsibility is taken for any losses or misgivings which may arise from the use of any supplied information. We welcome emails bringing to our attention any inaccuracies or suggestions for improvement. No liability will be accepted by the owner of this site. We take care in compiling details, but cannot accept responsibility for any errors.
Copyright © Clancy J Philippe - Compiled December 2000.
Many thanks to the contributors for sharing their favourite recipes with us.