in Melbourne, Australia

in Plaisance, Mauritius

Mrs Singh, Proprietor,
Jasmin Indian Restaurant




International
Recipe Links

Advertising & Sponsorship Requests


Send mail
to subscribers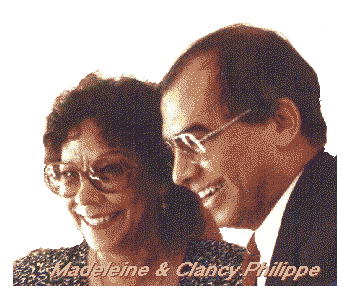 Madeleine &
Clancy Philippe

Copyright © Clancy J Philippe
Mrs Singh's Goat Curry


Jasmin Restaurant
Hindmarsh Square, Adelaide, South Australia

Ingredients:

1kg Goat meat cubed

5 cm Cinnamon stick

5 Cloves (whole)

1 teaspoon Mustard seeds

1 teaspoon Fenugreek seeds

1 teaspoon Fennel seeds

5 Green cardamoms (whole)

2 tablespoons Ginger/Garlic paste

3 Onions large, peeled and finely diced

2 tablespoons Curry powder for red meat

1 tablespoon Garam masala

1 teaspoon Red chilli powder

1 teaspoon Turmeric powder

1 teaspoon Salt (or to taste)

1 bunch Fresh coriander chopped finely

1/2 cup Coconut milk

1 cup Green peas

2 Tomatoes, cut into eights

Method:

Heat oil in a heavy based saucepan and add cinnamon stick, mustard, fenugreek, cardamons, fennel and cloves. Stir for 10 seconds.
Add ginger garlic paste and keep stirring for another 30 seconds.
Add chopped onions and keep stirring until the onions are soft. Add the cubed goat meat, curry powder, turmeric, chilli powder and salt. Stir through until the meat is properly coated with the spices.
Lower the heat and cover the pan, stir frequently and cook for 15 minutes.
Add the coconut milk and cook for another 30 minutes over slow heat until the meat is tender.
Add the peas and garam masala. Stir for 5 minutes.
Add the tomatoes and coriander. take off the heat.
Serve with rice.

We gratefully acknowledge this contribution from Amrik Singh of Jasmin Indian Restaurant, Hindmarsh Square, Adelaide, South Australia.
Designed and compiled by Madeleine and Clancy Philippe
Information contained in this homepage is given as supplied and in good faith. No responsibility is taken for any losses or misgivings which may arise from the use of any supplied information. We welcome emails bringing to our attention any inaccuracies or suggestions for improvement. No liability will be accepted by the owner of this site. We take care in compiling details, but cannot accept responsibility for any errors.
Copyright © Clancy J Philippe - Compiled December 2000.
Many thanks to the contributors for sharing their favourite recipes with us.