in Melbourne, Australia

in Plaisance, Mauritius


Government of
Mauritius




International
Recipe Links

Advertising & Sponsorship Requests


Send mail
to subscribers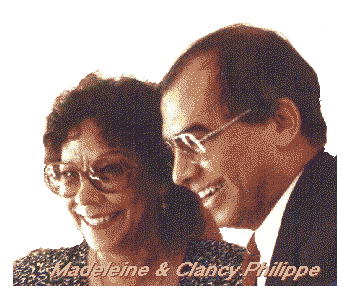 Madeleine &
Clancy Philippe

Copyright © Clancy J Philippe
Saucisses de Jean
Garlic Sausages

Jean Paruit of MSA Travel

Ingredients :

250 grams lean pork cubed

250 grams lean veal cubed

200 grams pork fat cubed

crumbs from 3 slices of stale white bread with crust

1 teaspoon salt

1/4 teaspoon freshly ground black pepper

1/2 teaspoon Cayenne pepper

1/4 teaspoon grated nutmeg

1/8 teaspoon mace

1 teaspoon finely chopped fresh thyme

1 teaspoon finely chopped fresh coriander


Jean Paruit in action

1 teaspoon freshly crushed garlic

1 teaspoon finely grated lemon peel

1 large egg

Prepared pork or sheep casings

Method:

Mix the pork, veal and pork fat cubes together. Grind the pork, veal and pork fat using a 0.9 cm plate.
Add the salt, pepper, mace, cayenne pepper, nutmeg and garlic to the meat and mix well.
Grind again using a 0.3 cm plate.
Mix and knead into the pork and veal, the bread crumbs, finely grated lemon peel, finely chopped thyme, finely chopped coriander and egg.
Firmly stuff the mixture into the prepared casings. Prick any air pockets with a pin. Allow to sit in the fridge for at least 3 hours before cooking.
Poach, braise (bbq) or fry the sausages before serving. The raw sausages can be refrigerated for 3 days. Sausages can also be frozen for up to three months.

We gratefully acknowledge this contribution from Jean Paruit of MSA Travel.
Designed and compiled by Madeleine and Clancy Philippe
Information contained in this homepage is given as supplied and in good faith. No responsibility is taken for any losses or misgivings which may arise from the use of any supplied information. We welcome emails bringing to our attention any inaccuracies or suggestions for improvement. No liability will be accepted by the owner of this site. We take care in compiling details, but cannot accept responsibility for any errors.
Copyright © Clancy J Philippe - Compiled December 2000.
Many thanks to the contributors for sharing their favourite recipes with us.