in Melbourne, Australia

in Plaisance, Mauritius


Government of
Mauritius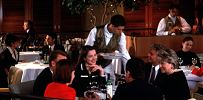 The Grange Restaurant,
Hilton Adelaide, South Australia

Advertising & Sponsorship Requests


Send mail
to subscribers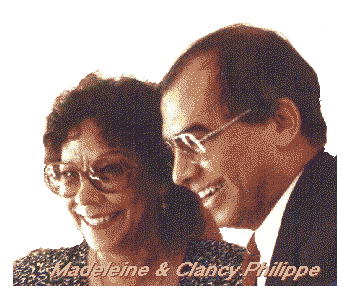 Madeleine &
Clancy Philippe

Copyright © Clancy J Philippe
Soused Snook of
The Four Dances of The Sea

The Grange Restaurant, Hilton Adelaide, South Australia

Ingredients for
Octopus with Aioli:

2 kg Octopus Tentacles

40 gm Black Olives

4 cloves of garlic (crushed)

200 ml Olive Oil

¼ Bay Leaves

Halved red chillies to taste

½ Lemon

6 Parsley Stock

Aioli Ingredients:

6 cloves of garlic

1 large red chilli

Juice of ½ lemon

5 gm sea-salt

100 ml Olive Oil

4 roots of Coriander

1 Egg Yolk


Chef Cheong Liew,

Method:

Peel skin off octopus but leave the suckers intact and dry in tea towel.
Bring 200 ml of olive oil to a boil and add in crushed olives. Fry until it is smoked.
Gently gather the small ends of the tentacles, gently lower the tentacles into the pot and seal the octopus very quickly. Immediately bring the temperature down as low as possible.
Add in garlic, bay leaves, lemon and chillies. Cover the pot and simmer for 35-40 minutes. It should be as soft as lobster.

Composition:
Slice octopus into sucker intervals and arrange on the plate and spoon a little aioli on the top.

THE FOUR DANCES COMPOSITION
Arrange a small bite size portion of each item on the plate and serve. Keep in mind, the portion size and space on the plate to achieve a clean, smart presentation.

Aioli Preparation:

In a mortar and pestle, pound garlic, chilli, coriander roots into a fine smooth paste.

(How good the paste is depends on the patience of pounding!)
In a mixing bowl, put in egg yolk and garlic mixture. Whisk it with a fork and slowly add olive oil. Whisk to a mayonnaise consistency, then add salt and lemon juice to taste.

We gratefully acknowledge this contribution from Kylie Vaughton of Adelaide Hilton, Adelaide, South Australia.
Designed and compiled by Madeleine and Clancy Philippe
Information contained in this homepage is given as supplied and in good faith. No responsibility is taken for any losses or misgivings which may arise from the use of any supplied information. We welcome emails bringing to our attention any inaccuracies or suggestions for improvement. No liability will be accepted by the owner of this site. We take care in compiling details, but cannot accept responsibility for any errors.
Copyright © Clancy J Philippe - Compiled December 2000.
Many thanks to the contributors for sharing their favourite recipes with us.