in Melbourne, Australia

in Plaisance, Mauritius


Government of
Mauritius




International
Recipe Links


The Bushfood Handbook
by Vic Cherikoff
Discover how to find, process, cook and grow
Australian native foods.

Advertising & Sponsorship Requests


Send mail
to subscribers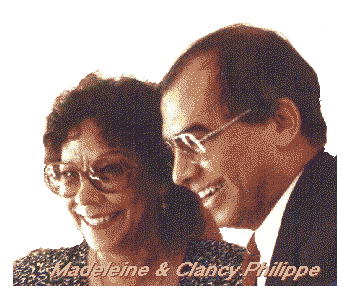 Madeleine &
Clancy Philippe

Copyright © Clancy J Philippe
Wattleseed Pavlova

Vic Cherikoff, the Rare Spice Company

Ingredients:

4 egg whites

1 tsp lemon juice

1 tsp cornflour

100g caster sugar

300 ml wattle cream (see recipe below)

1 cup toasted muesli

2 teaspoons ground aniseed myrtle

100g spreadable rosella fruit

2 tbsp red wine vinegar

water as necessary


Vic Cherikoff

The wattle cream extract is easiest to use. Simply add to the cream to give a pale coffee colour and whip the cream to firm peaks.

Wattle Cream Ingredients:

Wattle Cream Method:

If using the wattle powder, just-boil the wattle and water in a microwave, watching to stop the mixture from boiling over.

This slurry can be kept chilled for up to four days. (Try wattle cream as a flavouring for sauces too).

Cool slightly. Whip the cream and fold in the cooled slurry.

Method:

Start with the egg whites at room temperature. Whip the whites to soft peaks. While still beating, add the vinegar, cornflour and slowly follow with the sugar. Stop once the stiff peak stage is reached and take care not to over-whip.

Spread baking paper on an oven tray and lightly coat with oil spray. Spread out the pavlova mix to a thickness of 1.5cm and square off the edges. Bake at 150°C until just beginning to brown at the edges. Allow to cool.

Meanwhile, blend or process the muesli and aniseed myrtle to a medium fine crumb. Sprinkle this topping (or use a simple biscuit crumb with some sugar added) over the pavlova and holding the baking paper by the edges flip the pavlova onto a clean teatowel and peel back the baking paper. If the paper sticks place a hot wet towel onto the paper for a few minutes and the paper will come away easily.

Spread the wattle cream and using the towel, roll up the pavlova lengthwise. Transfer to a platter, trim the ends obliquely and serve 4 to 5cm slices with a wild rosella sauce made from spreadable rosella fruit (or another red fruit jam) diluted with a little water to get to a sauce consistency.

Aniseed myrtle, spreadable rosella fruit, wattleseed and wattleseed extract are available from Cherikoff Pty Ltd, the rare spice company.

We gratefully acknowledge this contribution from Vic Cherikoff of the The Rare Spice Company.
Designed and compiled by Madeleine and Clancy Philippe
Information contained in this homepage is given as supplied and in good faith. No responsibility is taken for any losses or misgivings which may arise from the use of any supplied information. We welcome emails bringing to our attention any inaccuracies or suggestions for improvement. No liability will be accepted by the owner of this site. We take care in compiling details, but cannot accept responsibility for any errors.
Copyright © Clancy J Philippe - Compiled December 2000.
Many thanks to the contributors for sharing their favourite recipes with us.