in Melbourne, Australia

in Plaisance, Mauritius


Government of
Mauritius

City of Greater Dandenong
Melbourne, Victoria,
Australia

Advertising & Sponsorship Requests


Send mail
to subscribers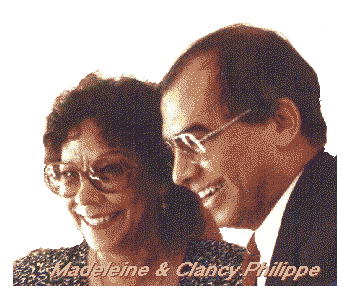 Madeleine &
Clancy Philippe

Copyright © Clancy J Philippe
Angela's Pavlova


Cr Angela Long, Mayor
City of Greater Dandenong, Melbourne, Victoria

Ingredients:

4 egg whites

1 cup white sugar

1 level teaspoonful corn flour

1 teaspoon white vinegar

Pinch of salt

Vanilla essence

300 ml of whipped cream

1 peppermint crisp or equivalent

1 chocolate flake or equivalent


Cr Angela Long

Method:

Beat egg whites and salt until stiff. Add a couple of drops of vanilla essence. Gradually add the sugar while beating.
Add the vinegar and beat well. Sift in the corn flour and fold in lightly.
Run a large oven proof dinner plate under cold water. Place the mixture onto the plate. Be careful that it is not too close to the edge as it will expand during cooking.
Place in hot oven and bake in
Electric oven at 140 degrees centigrade for 90 -120 minutes, then on low for 20 minutes or
Gas oven at 200 degrees centigrade for 10 minutes, then on low for 1 hour.
Remove from oven and allow to cool.
When cold top with 300 ml of whipped cream.
Chop 1 peppermint crisp and 1 chocolate flake. Mix well together and sprinkle on the top of the pavlova.
Enjoy.

We gratefully acknowledge this contribution from Cr Angela Long, Mayor of the City of Greater Dandenong, Melbourne in Victoria.
Designed and compiled by Madeleine and Clancy Philippe
Information contained in this homepage is given as supplied and in good faith. No responsibility is taken for any losses or misgivings which may arise from the use of any supplied information. We welcome emails bringing to our attention any inaccuracies or suggestions for improvement. No liability will be accepted by the owner of this site. We take care in compiling details, but cannot accept responsibility for any errors.
Copyright © Clancy J Philippe - Compiled December 2000.
Many thanks to the contributors for sharing their favourite recipes with us.