in Melbourne, Australia

in Plaisance, Mauritius


Government of
Mauritius



Sydney Fish Market,
Sydney, NSW

Advertising & Sponsorship Requests


Send mail
to subscribers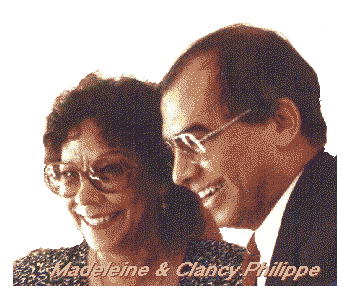 Madeleine &
Clancy Philippe

Copyright © Clancy J Philippe
RED CURRY SCALLOPS
with MANGO and MINT SALSA

Sydney Seafood School, Sydney, NSW

Ingredients for
Red Curry Scallops:

1 tablespoon oil

1 tablespoon red curry paste (follow link)

2 teaspoons fresh ginger, grated

150ml coconut cream

2 tablespoons palm sugar

6 scallops on half shell

24 scallops, without shell (approx. 400g)




Sydney Seafood School,
Sydney, NSW

Ingredients for Mango and Mint Salsa:

2 mangoes, finely diced

2 tablespoons fresh mint, chopped

½ small red onion, finely chopped

2 tablespoons lime juice

Method:

Heat oil in small pan.

Cook paste and ginger until fragrant.

Place mixture in small bowl and add coconut cream and palm sugar.

Remove scallops from shells, wash & dry shells.

Combine scallops and red curry mixture, mix well and stand for 1 hour.

(Follow link for red curry recipe).

Cook scallops on heated, oiled chargriller about 1 minute each side.

Place spoonfuls of salsa in each shell.

Top with scallops.

For salsa - combine all ingredients in small bowl.

Notes: If mango is out of season, 1 fresh pineapple or green papaya may be substituted in the salsa. If using papaya, coriander can also be substituted for the mint.

We gratefully acknowledge this contribution from Christina Kourea & Roberta Muir, Sydney Seafood School Manager, Sydney, New South Wales, Australia.
Designed and compiled by Madeleine and Clancy Philippe
Information contained in this homepage is given as supplied and in good faith. No responsibility is taken for any losses or misgivings which may arise from the use of any supplied information. We welcome emails bringing to our attention any inaccuracies or suggestions for improvement. No liability will be accepted by the owner of this site. We take care in compiling details, but cannot accept responsibility for any errors.
Copyright © Clancy J Philippe - Compiled December 2000.
Many thanks to the contributors for sharing their favourite recipes with us.