in Melbourne, Australia

in Plaisance, Mauritius


Government of
Mauritius




Western Fisheries
Magazine

Advertising & Sponsorship Requests


Send mail
to subscribers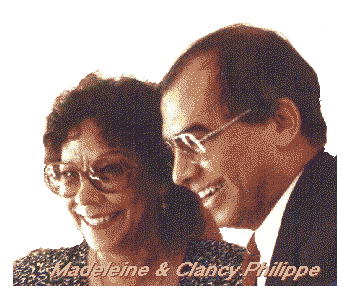 Madeleine &
Clancy Philippe

Copyright © Clancy J Philippe
Seafood Mornay of Western Fisheries

Western Fisheries, Western Australia

Ingredients for Seafood Mornay:

200 gm green prawn cutlets (de-veined)

200 gm scallop flesh

100 gm squid tube, cut into rings or quartered

300-400 gm firm fleshed white fish (cod, kingfish, snapper)

1 litre water

1 litre milk

100 gm grated cheese (cheddar, fresh Parmesan, Gruyere, Swiss)

1 onion, diced finely

2 cloves garlic, crushed

1 glass Riesling or Semillon

pinch se salt & white pepper

1 tbsp olive oil

2 sticks celery, finely sliced

1/3 bunch spring onions, finely sliced

1 sprig dill


Chef Don Hancey,
of Western Fisheries

Method:

In a pot bring 1 litre of water to a simmer. Season with a glass of white wine, sea salt & half a lemon. Gently poach all the seafood in turn. Remove and cool in cold water. Drain. (remember cook until just done.) Add milk to seafood stock and thicken as per bechamel recipe.
In a heavy-based frying pan, saute, without colouring, the onions garlic and celery in olive oil.
Add cooked drained seafood and then add enough Mornay sauce to cover generously. Mix gently through, add seasoning if necessary and half of the grated cheese. Mix in the spring onions.
Pour into a casserole dish, sprinkle with remaining cheese and bake in the oven until the top is golden brown – approximately 30 minutes. Garnish with fresh dill and serve.
Note: If sauce is too thick add a splash of milk or white wine. A good slurp of cream will add another creamy texture (you probably have gathered by now that this is not a recipe approved by the Heart Foundation).
Accompaniment
Oven baked rice pilaf is a great partner for all Mornays.

We gratefully acknowledge this contribution from Rae Burrows, Western Fisheries, Western Australia.
Designed and compiled by Madeleine and Clancy Philippe
Information contained in this homepage is given as supplied and in good faith. No responsibility is taken for any losses or misgivings which may arise from the use of any supplied information. We welcome emails bringing to our attention any inaccuracies or suggestions for improvement. No liability will be accepted by the owner of this site. We take care in compiling details, but cannot accept responsibility for any errors.
Copyright © Clancy J Philippe - Compiled December 2000.
Many thanks to the contributors for sharing their favourite recipes with us.