in Melbourne, Australia

in Plaisance, Mauritius


Government of
Mauritius





International
Recipe Links

Advertising & Sponsorship Requests


Send mail
to subscribers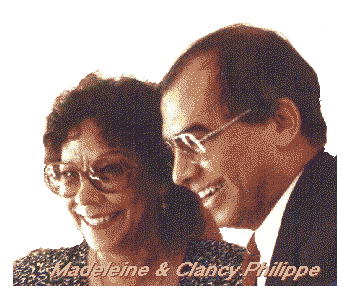 Madeleine &
Clancy Philippe

Copyright © Clancy J Philippe
"The One Only Restaurant"
Mini Spring Rolls

The One Only Restaurant, 351 Springvale Road, Springvale, Victoria

Ingredients for
Mini Spring Rolls:

500 grams pork mince

250 grams prawn meat

6 carrots medium size

1/2 onion medium size

50 grams dried bean thread noodles (fine transparent)

30 grams dried black fungus mushrooms

Mini spring rolls wrappers ready made (alternatively use dried wrappers soaked in water)

Egg white to seal wrappers

Seasoning:

1 tablespoon sesame oil

1 tablespoon vegetable oil

1 teaspoon salt

1 teaspoon black pepper

optional (chillies to taste)


Kim Tran & Vinh Trieu
of The One Only Restaurant

Winners of Excellence awards


Message Board


Method:

Chop the prawn meat into very small pieces without mashing it.
Soak the black fungus mushrooms in warm water until soft.
Chop the onion into very small pieces.
Grate the carrot into fine slivers.
Soak the dried bean thread noodles in warm water until soft. Then cut into small 1 cm or 1/2 inch pieces.
Strain all the water from the black fungus mushrooms and chop into very small pieces.
Mix all the above ingredients together and allow to rest for 5-10 minutes.
Spread one tablespoon of the mixture uniformly along one edge of the spring roll wrapper, allowing some space at each for folding in. Roll up the wrapper as tightly as possible and at halfway, tuck in the sides and continue rolling in. Seal up the last flap with egg white. Continue filling the remaining wrappers in the same way, lay on a plate. Cover with a plastic wrap until ready to cook.
Heat enough oil to cover the spring rolls while frying in batches. Deep fry the rolls for 5 to 6 minutes or until crisp and golden brown. Drain on kitchen absorbent paper.
Serve with the seasoning mixture.

We gratefully acknowledge this contribution from Kim Tran & Vinh Trieu of The One Only Restaurant, 351 Springvale Road, Springvale, Victoria.
Designed and compiled by Madeleine and Clancy Philippe
Information contained in this homepage is given as supplied and in good faith. No responsibility is taken for any losses or misgivings which may arise from the use of any supplied information. We welcome emails bringing to our attention any inaccuracies or suggestions for improvement. No liability will be accepted by the owner of this site. We take care in compiling details, but cannot accept responsibility for any errors.
Copyright © Clancy J Philippe - Compiled December 2000.
Many thanks to the contributors for sharing their favourite recipes with us.