in Melbourne, Australia

in Plaisance, Mauritius


Government of
Mauritius



Sydney Fish Market,
Sydney, NSW

Advertising & Sponsorship Requests


Send mail
to subscribers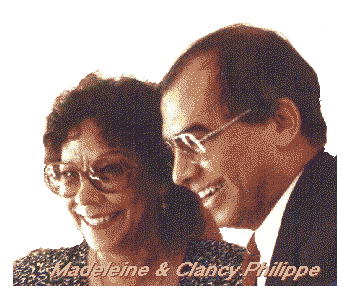 Madeleine &
Clancy Philippe

Copyright © Clancy J Philippe
Orange Spiced Swordfish
with hommous on Turkish bread

Sydney Seafood School, Sydney, NSW

Ingredients (serves 6)

· 1 loaf Turkish bread

· ¼ cup olive oil

· 2 cloves garlic, crushed

· 2 teaspoons ground cumin

· 1 teaspoons ground cinnamon

· 1 teaspoon chilli powder

· 2 teaspoons ginger, finely grated

· 1 teaspoon orange rind

· ½ cup orange juice

· 2 tablespoons brown sugar

· 6 x 160g swordfish (or similar fish) steaks

Ingredients for Hommous:

· 425g cooked chickpeas

· 2 cloves garlic

· juice of 1 lemon, or more to taste

· ½ cup tahini


Sydney Seafood School,
Sydney, NSW

Method for hommous:

Drain chickpeas reserving liquid
Process to a smooth puree in a food processor with garlic, adding a little lemon juice
A

dd tahini and remaining lemon juice and process

When mixture becomes too thick to process, add 3 tablespoons reserved chick pea. ( liquid consistency should be thick but creamy )

Check seasoning, add more lemon juice or salt if necessary.

Method:

Combine cumin, cinnamon, chilli, ginger, rind, juice and sugar
in a large bowl.

Marinate swordfish for 30 minutes.

Prepare hommous (see recipe above).

Cut bread diagonally into 12 pieces.

Brush cut sides with combined oil & garlic.

Cook swordfish on hot, oiled chargriller for about 2 minutes per side, or until just cooked.

Cook bread on hot chargrill until crispy.

Spread hommous on bread and top with swordfish.

We gratefully acknowledge this contribution from Christina Kourea & Roberta Muir, Sydney Seafood School Manager, Sydney, New South Wales, Australia.
Designed and compiled by Madeleine and Clancy Philippe
Information contained in this homepage is given as supplied and in good faith. No responsibility is taken for any losses or misgivings which may arise from the use of any supplied information. We welcome emails bringing to our attention any inaccuracies or suggestions for improvement. No liability will be accepted by the owner of this site. We take care in compiling details, but cannot accept responsibility for any errors.
Copyright © Clancy J Philippe - Compiled December 2000.
Many thanks to the contributors for sharing their favourite recipes with us.